Jakarta, TOPNews Indonesia –
The PCOS diet is diet recommended for people who have PCOS (polycystic ovary syndrome) or polycystic ovary syndrome. The PCOS diet contains a number of foods that are good to eat and should be avoided.
PCOS is a hormone disorder that occurs in women. This condition causes PCOS symptoms in the form of menstrual irregularities, excess hair growth, and acne.
Studies also show 50 percent of people with PCOS are underweight or obese. PCOS sufferers also have excess insulin hormone.
Abnormal insulin levels are at risk of causing insulin resistance and overproduction of hormones.
Until now, the cause of PCOS is still not known with certainty. However, a number of indications suggest that both genetic factors and an unhealthy lifestyle are associated with PCOS.
PCOS should not be allowed. If not treated seriously, PCOS sufferers are at risk of complications from diseases such as diabetes, heart disease, high blood pressure, and uterine cancer.
Although PCOS cannot be cured, this condition can be controlled with a proper diet. The PCOS diet emphasizes the intake of nutritious foods to control insulin and hormone levels.
Based on a number of studies and expert recommendations, there are a number of foods that are good to eat and should be avoided in the PCOS diet.
Foods that are good for consumption in the PCOS diet
Vegetables and fruits are good foods to consume in the PCOS diet. (Photo: Picjumbo)
Natural foods and not processed foods
Foods that are high in fiber
Unsaturated fatty fish, namely salmon, tuna, sardines, mackerel, tuna, mackerel
Vegetable kale, spinach, or other dark green leaves
Fruits such as red grapes, blueberries, blackberries, or cherries
Broccoli and cauliflower
Dry nuts include walnuts, almonds and pistachios
Healthy fats obtained from olive, avocado or coconut oil
You can eat dark chocolate but in moderation
Spices such as turmeric or cinnamon
Fruit juices that contain natural sweeteners
Foods to Avoid in the PCOS Diet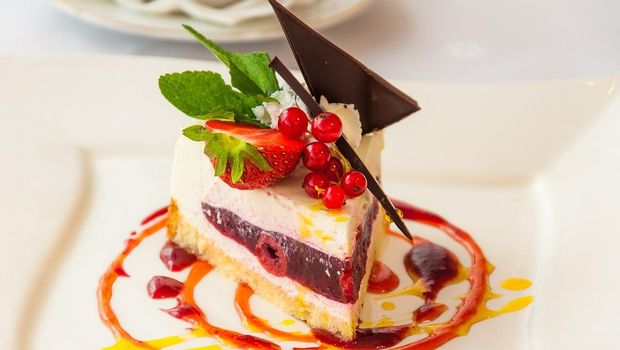 Cookies, sugary foods, and processed foods are among the foods that should be avoided in the PCOS diet. (Photo: Pixabay / rkarkowski)
White bread
Sweet chocolate cake like muffins
Sweet desserts
Foods made from wheat flour
Fried foods
Instant noodle
Pasta
Red meat
Processed meats such as sausages or corned beef
Artificial sugar
Sucrose
Sweet syrup
Margarine
Sweetened drinks like soda or something else.
Also consult with your doctor about the PCOS diet that is right for you. The reason is, everyone has different nutritional needs.
In addition to managing a healthier diet, PCOS sufferers must also be smart in managing emotions and stress and getting enough rest.
A successful PCOS diet must also be balanced with regular exercise of at least 150 minutes per week or 5×30 minutes a week.
(avd / ptj)


[Gambas:Video TOPNews]