TOPNews – JAKARTA. The price of the Toyota Etios Valco used car is now more pocket friendly. Data summarized from used car buying and selling sites Olx displays the price of the Toyota Etios Valco from IDR 65 million as of April 2021.
The price of the new Toyota Etios Valco car when it was first released was around IDR 150 million for the highest type in 2013. The price is competitive with the series hatchback others, such as the Honda Brio and Daihatsu Ayla.
This car carries a concept low cost green car (LCGC) in its class. Toyota Etios Valco is known as handling capable. But in 2018, Toyota Astra Motor injected Toyota Etios Valco to death in Indonesia.
With the increasingly affordable price of the used Toyota Etios car, are you curious about the specifications?
Also read: There is this generation of Chevrolet Captiva, a choice of cheap used car prices
Take a peek at the specifications and prices of the used car Toyota Etios Valco in the early 2013 series:
1. The exterior side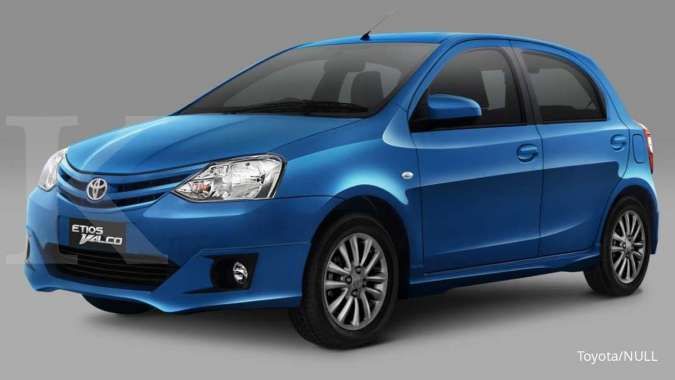 The exterior side of the Toyota Etios Valco has an appearance sporty. On the side of the front bumper, the shape of the curved grille is covered by chrome.
Headlamp shaped pentagon tapering down flanking the Toyota logo. There are additional air holes in the section bumper trapezoidal and sandwiched between two foglamp specifically the highest type.
The side, the car body is visible sporty with ground clearence which tends to be flat. The rear view mirror with turn signal enhances the appearance of the Toyota Etios Valco, the highest type.
The rear is pinned with a cool stop lamp that is similar to the Toyota Yaris. Unfortunately, the lowest variant is not equipped with wipers back.
Also read: Suzuki Ignis used cars have dropped in price, the cheapest is IDR 90 million as of April 2021
2. Interior side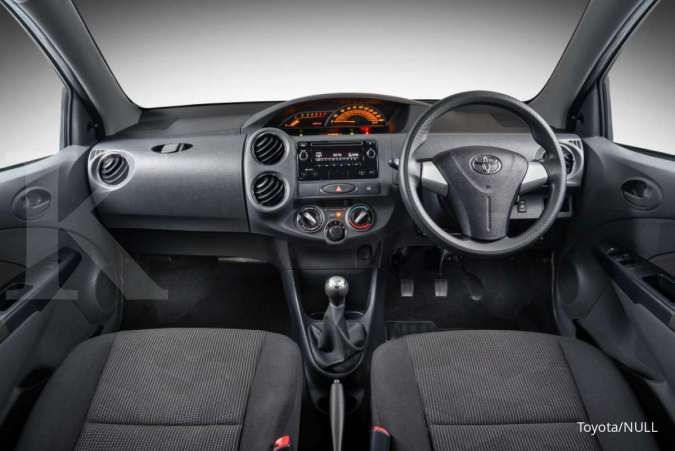 Moving to the interior side, the cabin space of the Toyota Etios Valco car has a spacious impression. Part dashboard pinned only black accents.
Layout The cabin of the Toyota Etios Valco is slightly different from the bright color choice, namely silver. Position dashboard made one with head unit together multi-instrument display (MID). The instrument panel is fairly simple with CD, AUX, and USB music player features.
The steering wheel of the Toyota Etios Valco is equipped with an audio setting button. The back seat is equipped with a headrest. This cabin accommodates up to 5 passengers.
Also read: The price of Toyota Calya used cars that are getting cheaper as of April 2021